Anti Bacterial Pipe
Based on the development concept of safety, environmental protection and health. In 2014, REHOME provided home safe drinking water solutions. REHOME proposed the concept of PP-R antibacterial tube. With the creation of functional plastic pipes with antibacterial, antibacterial and self-cleaning properties as the background, REHOME actively invested in the design and research and development of technical forces, and it was successful in 2005. The antibacterial performance test of the PP-R antibacterial tube product has passed. It is recognized by the Institute of Physics and Chemistry of the Chinese Academy of Sciences and the SGS organization. It has also obtained a number of national patents. In 2009, the antibacterial tube product won the gold medal of China International Patent and Brand Expo. It has successively become members of CIAA and SIAA associations. It has established long-term strategic cooperation with the world's top silver-based inorganic antibacterial agent brand IONPURE and Ishizuka Glass Co., Ltd.

DETAILS
ADVANTAGE
SPECIFICATION
FLOWCHAT
ADVANTAGE
| | |
| --- | --- |
| ITEM | PPR Anti Bacterial Pipe |
| MATERIAL | POLYPROPYLENE |
| PRESSURE RATING | PN12.5, PN16, PN20, PN25 |
| SIZE RANGE | 20-160MM |
| STANDARD | DIN8077, DIN8078,ISO15874 |
| COLORS | GREEN, WHITE, GREY, BLUE |
| CERTIFICATE | ISO14001, OHSAS18001, ISO9001, CE |
| CONNECTION | SOCKET FUSION |
REHOME PPR antibacterial tube allows ordinary PPR tube to be actively antibacterial. It uses an efficient antibacterial masterbatch. It uses distributed ion exchange and package adsorption technology to free the positive ions in the antibacterial agent to the surface of the base material, forcing negative charges The bacteria adsorb positively charged ions on the surface of the bacteria, destroying the electrolyte balance, and at the same time, the positive ions enter the bacteria, destroy the activity of cell synthetase, and make the cell lose the ability to divide and increase, thereby inhibiting the activity and reproduction of the bacteria. Regeneration, to achieve efficient sterilization and antibacterial effects, it can inhibit or kill microorganisms and fungi that are harmful to the human body such as Escherichia coli, Staphylococcus aureus, and Salmonella in the water quality for a long time.

(1) Hygienic and non-toxic: This product is a green building material and can be used in pure drinking water pipeline systems.


(2) High antibacterial rate: The long-term antibacterial tube is as high as 95%. The white butterfly antibacterial tube system is not only antibacterial, but its supporting pipe fittings all have the same antibacterial function. There are currently fewer than five domestic manufacturers that insist on matching pipe fittings with antibacterial function .


(3) Heat resistance: Under the specified long-term continuous working pressure, the water temperature in the pipeline can reach 70℃, and the instantaneous temperature can reach 95℃.


(4) Corrosion resistance and non-scaling: It can avoid the troubles of pipe fouling and clogging and yellow spot rust in the basin and bathtub, and it is not limited to the precipitation of water quality and the impurity water that is flushed out.


(5) Thermal insulation and energy saving: the thermal conductivity is one-two percent of that of metal pipes, which is very effective for heat preservation and energy saving of hot water pipes.

(6) Light weight and high specific strength: the specific gravity is one-eighth of the metal pipe, with good toughness and impact resistance.

(7) Beautiful appearance: The product has smooth inner and outer walls, small flow resistance, large flow, soft and diverse colors, white, green, yellow, blue, black, gray and other types, and the appearance is beautiful.

(8) Convenient and reliable installation: It adopts hot-melt connection, no threading is needed, and a joint connection can be completed in a few seconds, and high-quality copper inserts are used for connection with metal pipes and water heaters, which are safe and reliable.

(9) Long service life: The pipe system has a service life of more than 50 years under the specified conditions of use.
SPECIFICATION (INCH)

SPECIFICATION (MM)

THICKNESS(MM)

PACKAGE (M/BAG)

S5 1.25 MPA

S4 1.6MPA

S3.2 2.0MPA

S2.5 2.5 MPA

1/2"

20

2.0

2.3

2.8

3.4

120

3/4"

25

2.3

2.8

3.5

4.2

120

1"

32

2.9

3.6

4.4

5.4

80

1 1/4"

40

3.7

4.5

5.5

6.7

60

1 1/2"

580

4.6

5.6

6.9

8.3

40

2"

63

5.8

7.1

8.6

10.5

24

2 1/2"

75

6.8

8.4

10.3

12.5

16

3"

90

8.2

10.1

12.3

15.0

8

4"

110

10.0

12.3

15.1

18.3

8

6"

160

14.6

17.9

21.9

26.6

4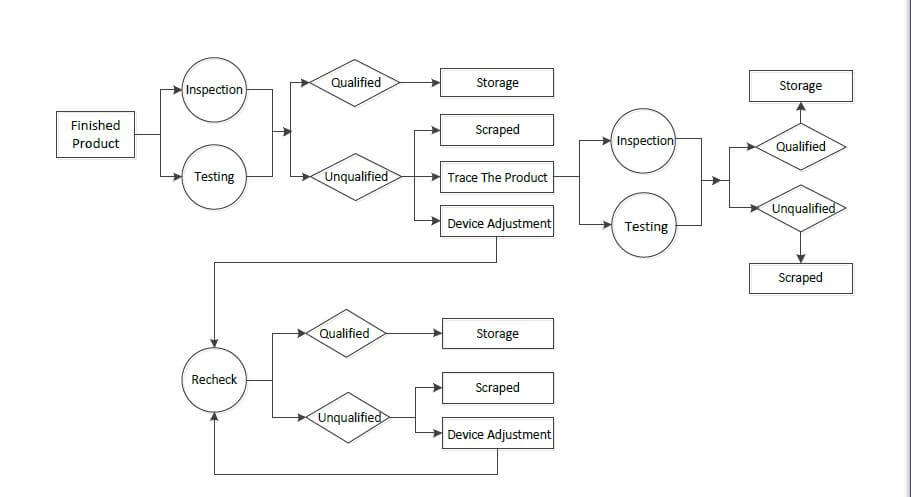 (1) Pipe network of direct drinking water system in high-end residential area.

(2) Conveying system for beverages, pure water and mineral water.

(3) Pipeline transportation systems in hospitals, schools, and waterworks.

(4) Drinking water systems for villas, hotels, and residences.

(5) Pipeline transportation system for food, medicine, and processing plants.

(6) High-standard water quality pipeline transportation system.



Feedback from contact with us
Related Product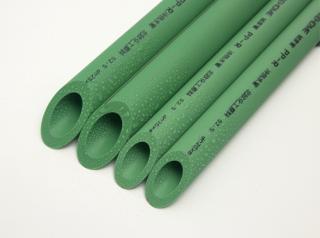 PPR Pipe
REHOME PPR (POLYPROPYLENE COPOLYMER) pipes and fittings have the features of healthy, environmental protection, high strength and light weight, corrosion resistance, smooth inner wall and ...
Read more >