What are the Main Uses of PPR Pipe
What are the Main Uses of PPR Pipe
Nov 25, 2021
PPR pipe fittings are usually used in the construction of cold and hot water systems. The ability of PPR pipes to withstand both hot and cold temperatures without breaking or cracking makes it the best option for cold and hot water systems. Besides, its low thermal conductivity means that the fluids will retain the required temperature.
PPR fittings are the go-to option for discharging chemical fluids, including industrial waste. PPR piping is the ideal pipe fitting for industries due to its ability to withstand strong chemicals and alkaline solutions.
PPR pipe fittings are also used as purified water supply systems. These pipes are durable and can last for more than 50 years. What is more, they do not break or crack easily even under intense conditions.
The PPR pipes are perfect for a building's heating system. These pipes can be installed inside floors, radiant, wall heating systems. These pipes can withstand all surfaces and conditions, making them the perfect option for all your heating needs.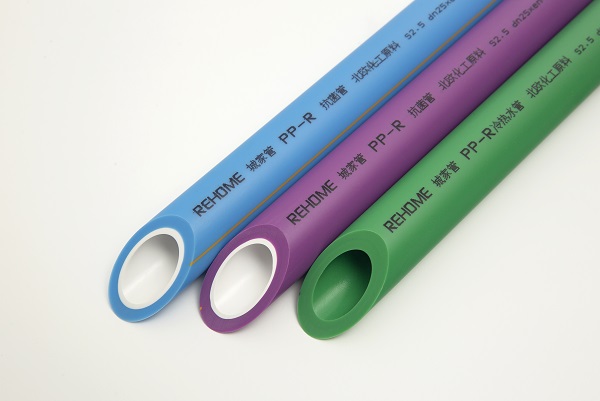 Advantages of PPR pipe:
1. Resistant to Heat and Cold
One of the reasons why PPR pipes are popular is that they are resistant to heat and cold. When you use PPR pipes, you are assured of easy installations during the cold season. Also, PPR pipes are heat resistant, thanks to their low thermal conductivity. Above all, PPR pipes can withstand the strain and pressure of hot water steam.
2. Non-Toxic
PPR pipes are known to be safe since it does not carry any toxic materials. Therefore, it is the best pipe to use when supplying purified water since it does not cause any pollution. What is more, the PPR pipes are suitable for the human body and the environment.
3. Long-Lasting
When you use the PPR pipes, you will not need to think about purchasing any pipes anytime soon. The PPR pipes can withstand cold and hot temperatures and will not crack as the water is transported. You will also not have to worry about your pipes leaking.
4. Abrasion Resistance
Hard particles cause abrasion in pipes. However, when you use the PPR pipes, you will not need to worry about replacement since the hard particles do not damage the PPR pipes. The time taken to install the PPR pipes is also minimal. Moreover, it is resistant to electrolysis.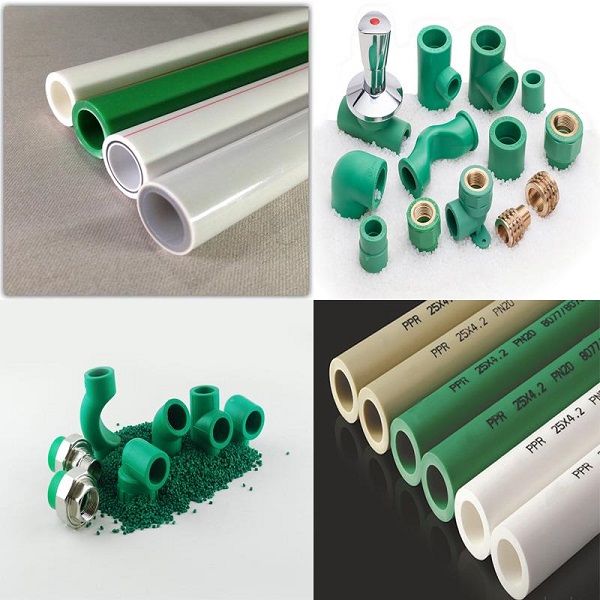 Construction specification
1. Before the installation and construction of the pipeline, the construction drawings and other technical documents shall be complete, and the technical disclosure of drawings has been carried out to meet the construction requirements; meanwhile, the scheme, technology, materials, machines and tools can ensure the normal construction; finally, the construction personnel shall receive the professional technical training of the pipeline installation.
2. The pipes and pipe fittings provided shall meet the design requirements, and shall be attached with product instructions and quality certificates.
3. Materials with signs of damage shall not be used. If any abnormality is found in the pipeline quality, it shall be rechecked before use.
4. In the process of pipeline installation, the opening shall be blocked in time to avoid pipeline blockage and pollution.
5. During the construction and installation, the cold and hot water pipes shall be rechecked for their grades and use occasions; the pipe surface shall be marked outward in a conspicuous position.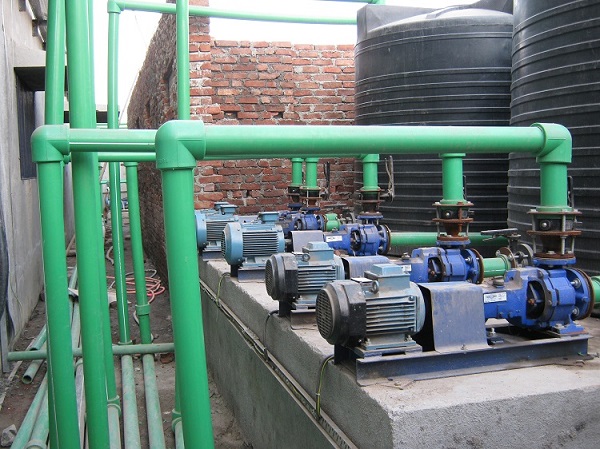 Shanghai Ruihe Enterprise Group Co., Ltd is the PPR pipe fittings manufacturer,PPR pipe fittings supplier. We are one of the best factories in China. Our products are of reliable quality and can be used by families and wholesalers. We can provide a variety of color PPR pipe fittings. We can provide national standard goods, non-national standard goods, according to the requirements of the production of PPR pipe fittings.