The 6th Shanghai International Architecture Water Exhibition - BUILDEX CHINA(SHANGHAI)
The 6th Shanghai International Architecture Water Exhibition - BUILDEX CHINA(SHANGHAI)
Jun 4, 2021
The 6th Shanghai International Architecture Water Exhibition - BUILDEX CHINA(SHANGHAI)
The 6th Shanghai International Architecture Water Exhibition was held on June 2, 2021 as scheduled. Thousands of building materials industry giants and famous brands will gather here. Shanghai International Building Water Exhibition is a high-quality professional exhibition of green building water supply and drainage industry. As one of the famous manufacturers of construction pipes and fittings in China, REHOME was invited to participate in the exhibition.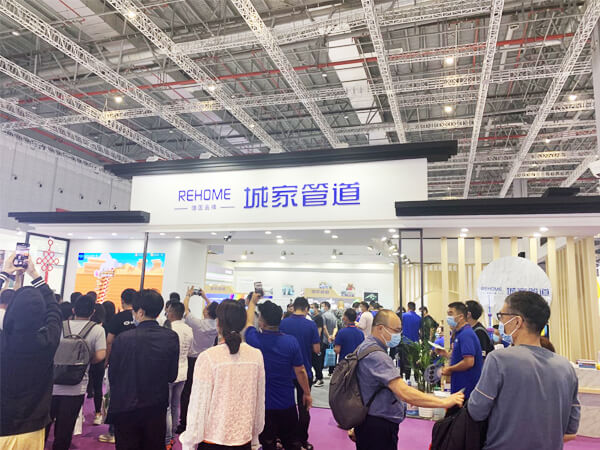 In order to provide customers with better service experience and more intuitive contact with products, REHOME showed various styles of PPR pipe and PPR fitting for customers' reference. At the same time, this exhibition is all series of new products launched by the company in the first half of the year, which not only enriches the existing product chain, but also greatly improves the comprehensive competitiveness of products. The products are novel, unique in workmanship and exquisite in workmanship, Get the consistent recognition and praise of new and old customers on site. The booth building style is simple but not simple to meet the perceptual and rational needs of the space environment, so as to highlight the elegance and luxury of products, combined with Chinese elements and environmental protection theme. Fully display the overall image of rehome enterprise and brand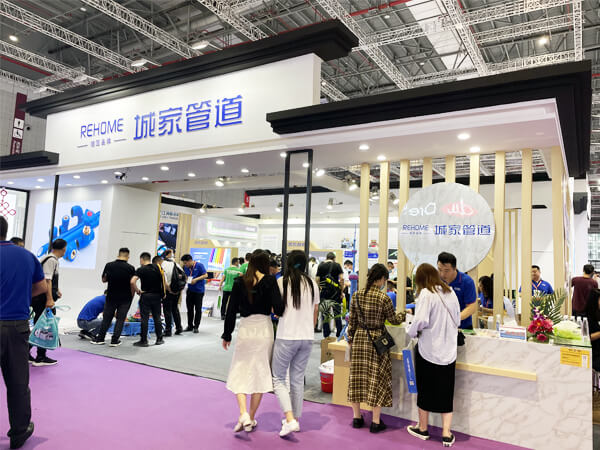 In this Expo, all staff of the company actively cooperate and pay for the preparation of the exhibition, showing the good teamwork spirit of Panpan staff.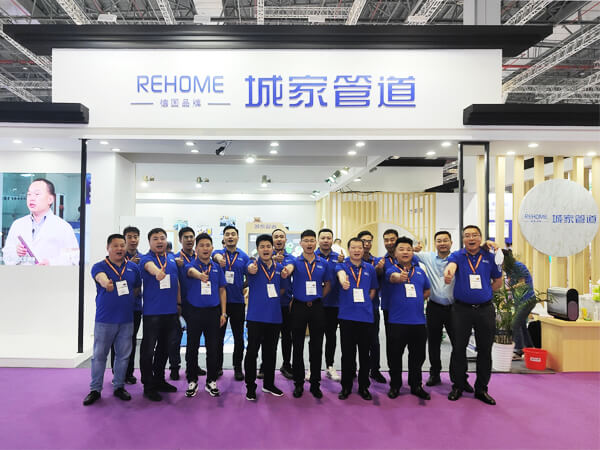 If you want to know more about our exhibition information and products, please feel free to contact us.