Full Size Of PP Compression Pipe Saddle Clamp For Plastic Pipe
Full Size Of PP Compression Pipe Saddle Clamp For Plastic Pipe
Oct 29, 2021
The characteristics of the PP saddle clamp interface are that it includes a left half-circle body and a right half-circle body. The left and right half-circle bodies are connected to the ears respectively. The internal thread of the joint is connected with the branch pipe, the inner port of the branch joint is installed with a sealing ring, and the outer wall of the branch joint is installed with a metal reinforcement ring. The purpose is to realize the quick installation of the three-way joint.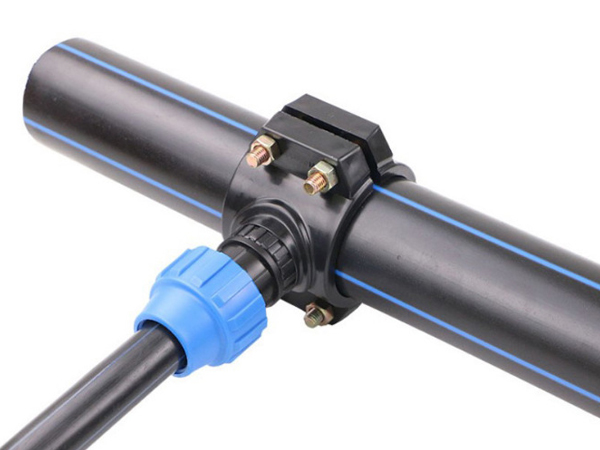 PP Saddle Clamp Specification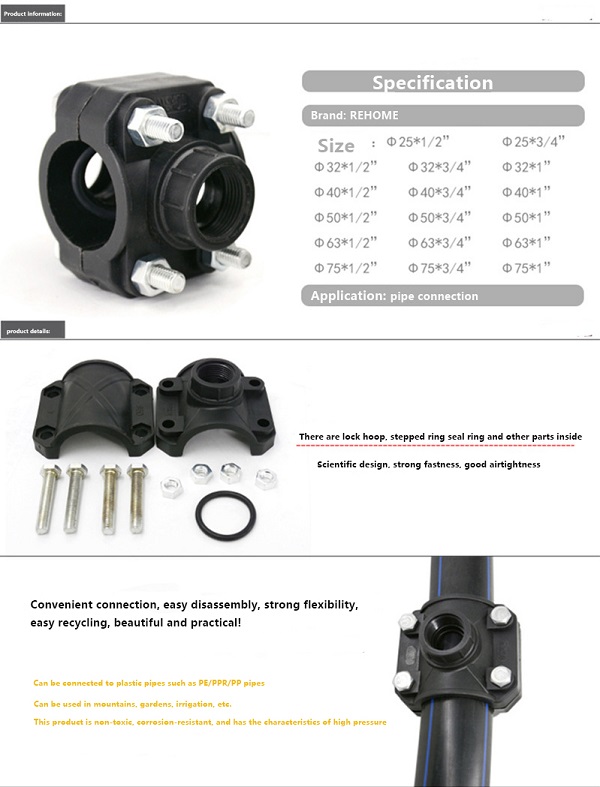 Some Advantages of PP saddle clamps:
1) Healthy, bacteriological neutral, conforming to drinking water standards
2) Resistant to high temperatures, good impact strength
3) Convenient and reliable installation, low construction expenses
4) Excellent heat-insulation property from minimum thermal conductivity
5) Lightweight, convenient to transport and handle, good for labor-saving
6) Smooth inner walls reduce pressure loss and increase flow speed
7) Sound insulation (reduced by 40% compared to galvanized steel pipes)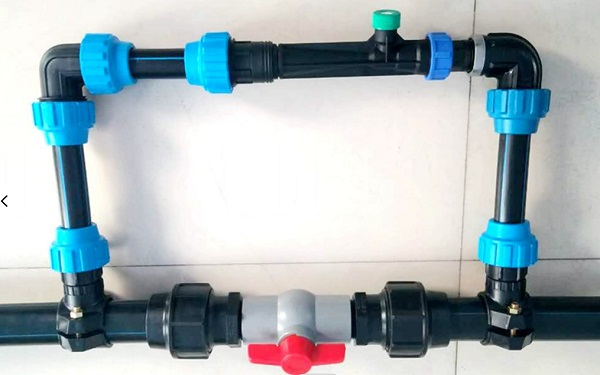 If you are interest in our PP saddle clamp, Pls conatct us freely.
we are 24 hours online.
Free samples are available